This section provides information on the latest news from NHS Research Scotland. You can also subscribe to Research Bulletin, our monthly newsletter, by accessing our subscribe form.
All media enquiries should be directed to Fiona Fleming, Communications Manager on 07549891564 or fiona.fleming@nrs.org.uk.
Iconic landmarks are seeing red for #Red4Research Day
16th June 2022
The Falkirk Wheel and Kelpies are some of the iconic landmarks lighting up red on Friday 17 June in a powerful demonstration of support for #Red4Research Day The day a...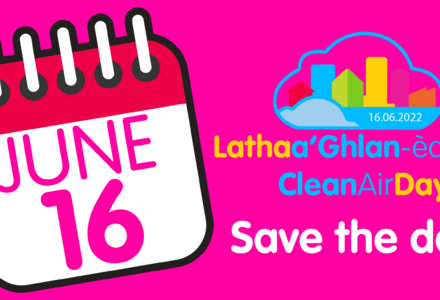 NRS Neuroprogressive and Dementia Network backs Clean Air Day 2022's vital health message
16th June 2022
The NRS Neuroprogressive Disease and Dementia Network (NRS NDN) is throwing its support behind Thursday's (16 June 2022) Clean Air Day, the UK's largest air polluti...